Written on 5/06/2008 09:36:00 PM by Julia O'Keeffe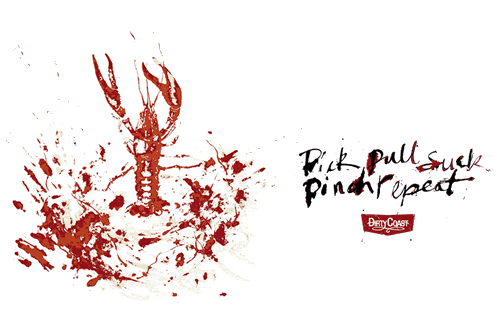 It's nearing the end of crawfish season in southern Louisiana. Any crawfish boil is a messy occassion. If it isn't - you're not doing it right.

Why waste rolls of paper towels? Go green! As the makers of this shirt say:


Crawfish are ugly, bottom-feeding bugs . . . and they are wonderfully delicious. It is a right of passage to go to a boil and learn the process.

A shirt meant to be worn to a crawfish boil and free to be used as your napkin. Wipe your hands freely. It will just add to the design.

Pick, Pull, Suck, Pinch, Repeat.
From one of my favorite shops, Dirty Coast. No copyright infringement intended, just sharing the great designs.
If you enjoyed this post
Subscribe to our feed